News and Events
An Inside Look, Literally
Posted 1/28/21 (Thu)
By Lori Nohner, Assistant Curator of Collections Management
One reason I love my job is I get to examine artifacts up close and personal. Many artifacts have interesting details that you can only see with hands-on examination. Unfortunately, these surprises are nearly impossible to exhibit because they are so small or hidden inside the object. Here are some gems from the Fashion and Function exhibit:
The beadwork on the front of this Chippewa shirt yoke is beautiful. But I was DE-lighted to see it was backed with an old pair of pants. The outlines of pants pockets are visible on the back.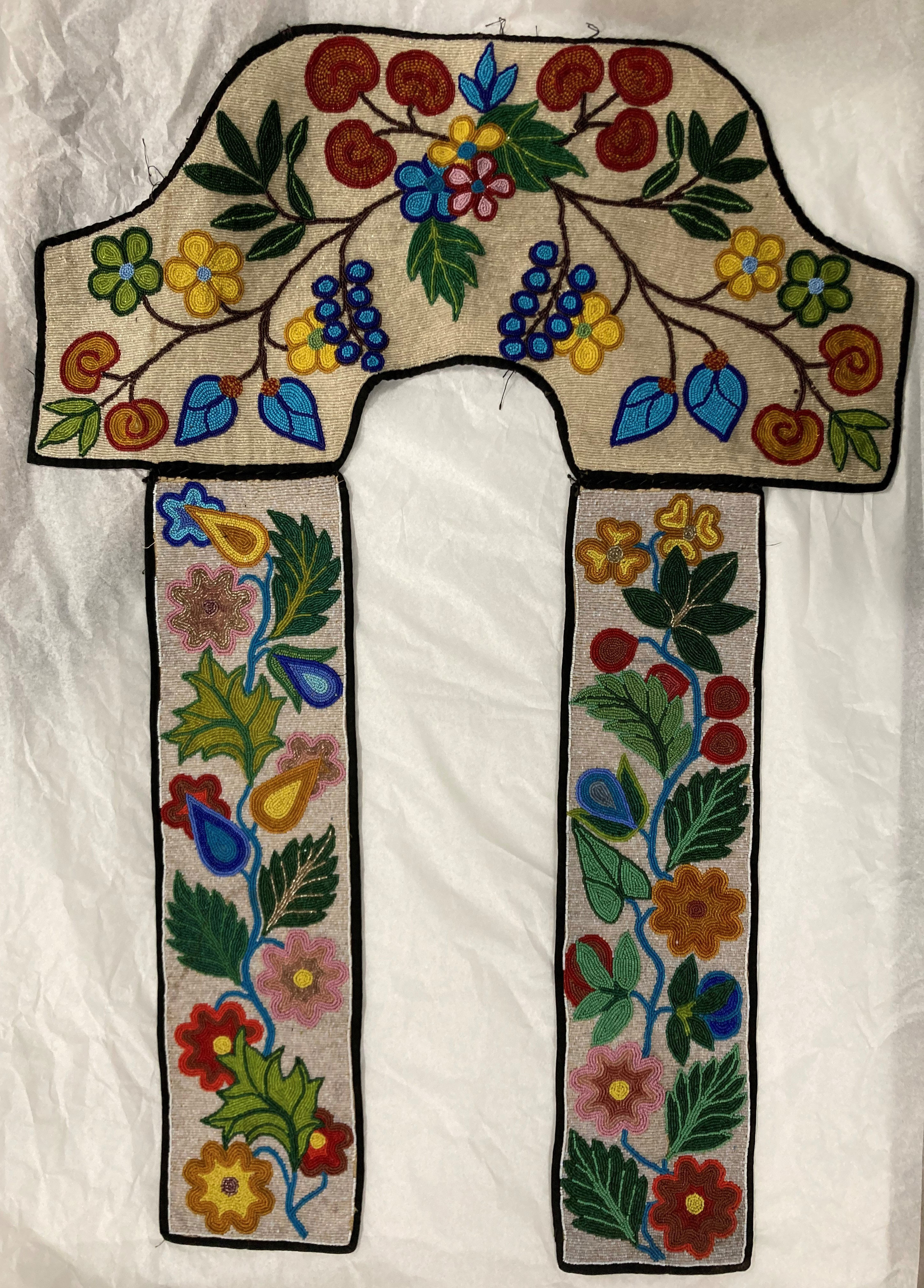 Front of yoke, circa 1910, SHSND 14396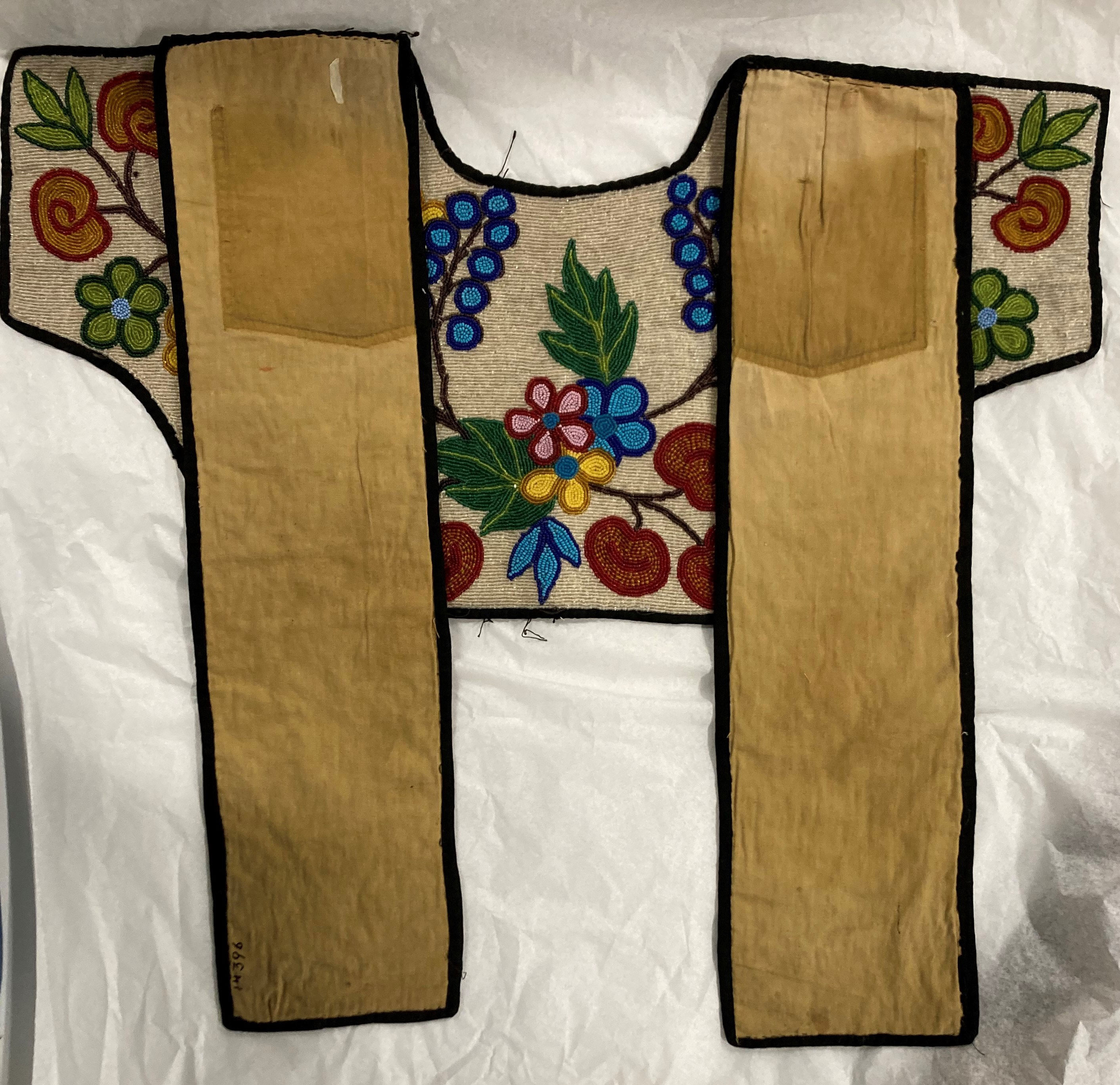 A much more exciting use for a pair of pants
Things don't always go as planned. If you look closely, the artist didn't follow their original design on these moose-hide mittens. The original sketched outline is still noticeable upon closer inspection.
Sioux moose-hide mittens, circa 1905, SHSND 10095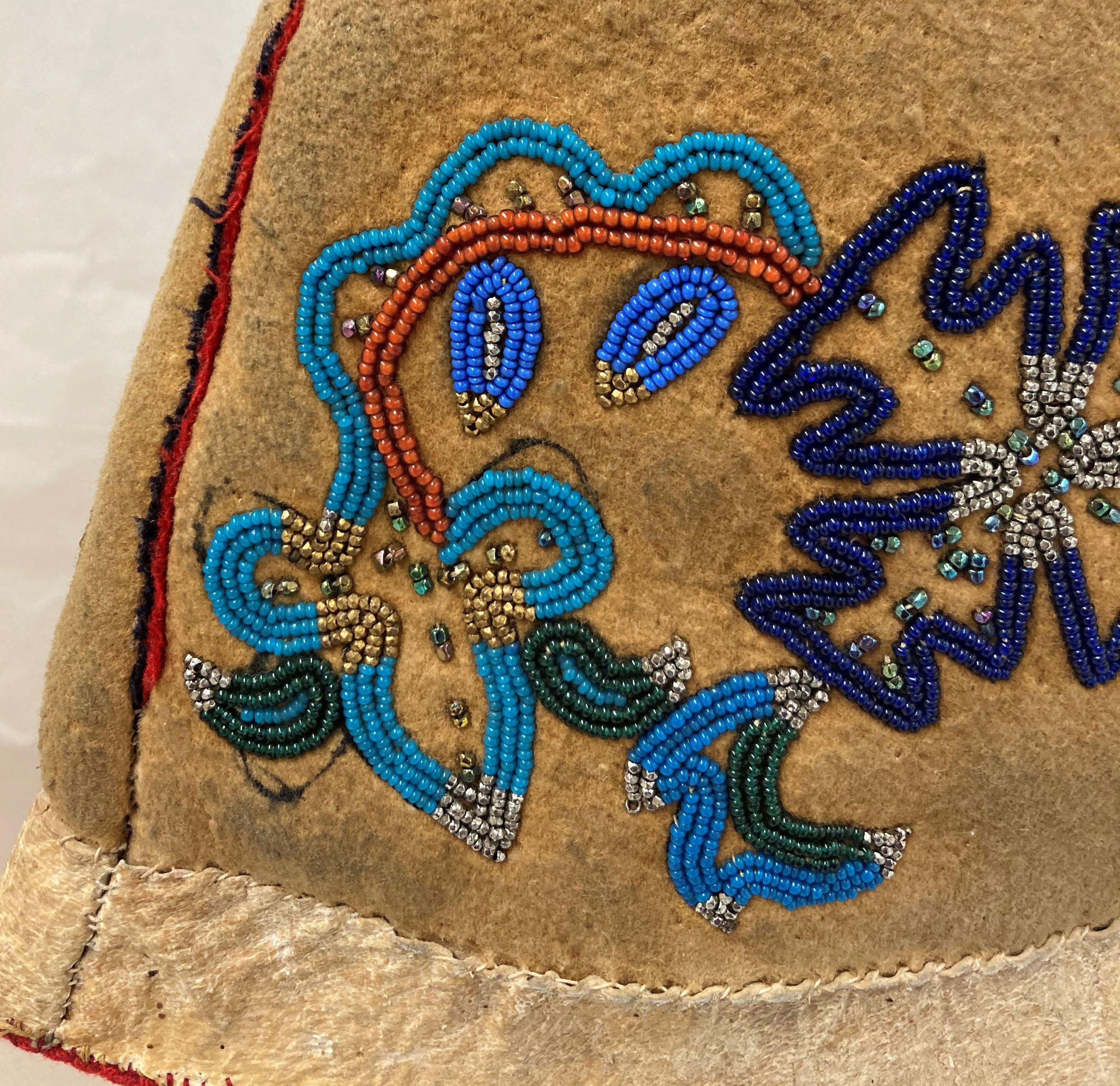 Close up of beadwork with penciled design outline
You learned about Genevieve

Huyck's millinery business and her

pheasant feather hats in an

earlier

blog. The tags inside made me very happy and show the evolution of her business's branding. From a hand-embroidered "Gen Huyck, Minot," to a tag that reads "Hats by Gen, Minot N. Dakota." I'm coming up with an advertisement jingle now.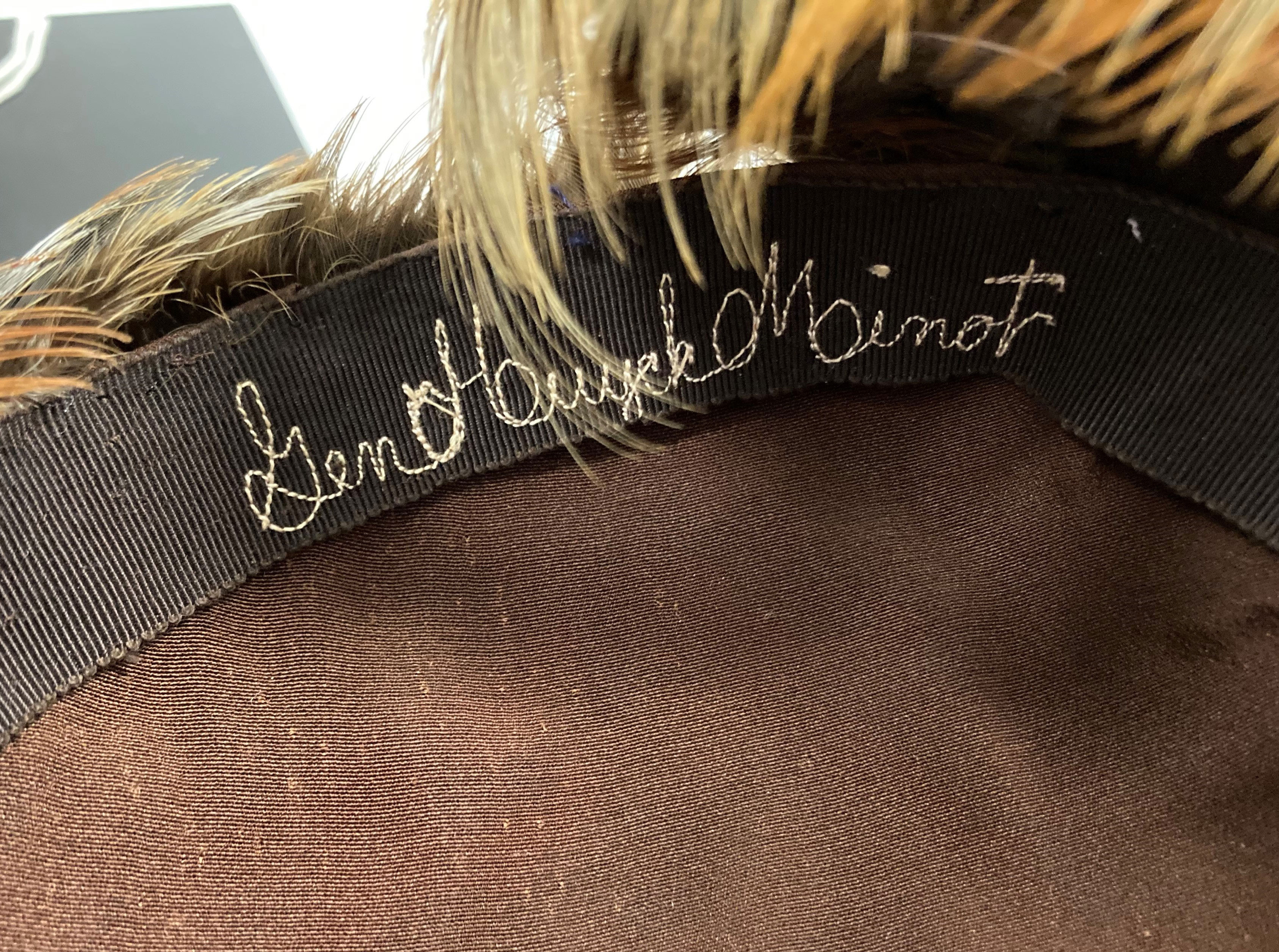 Inside of pheasant feather hat, 1940-1945, SHSND 1993.33.4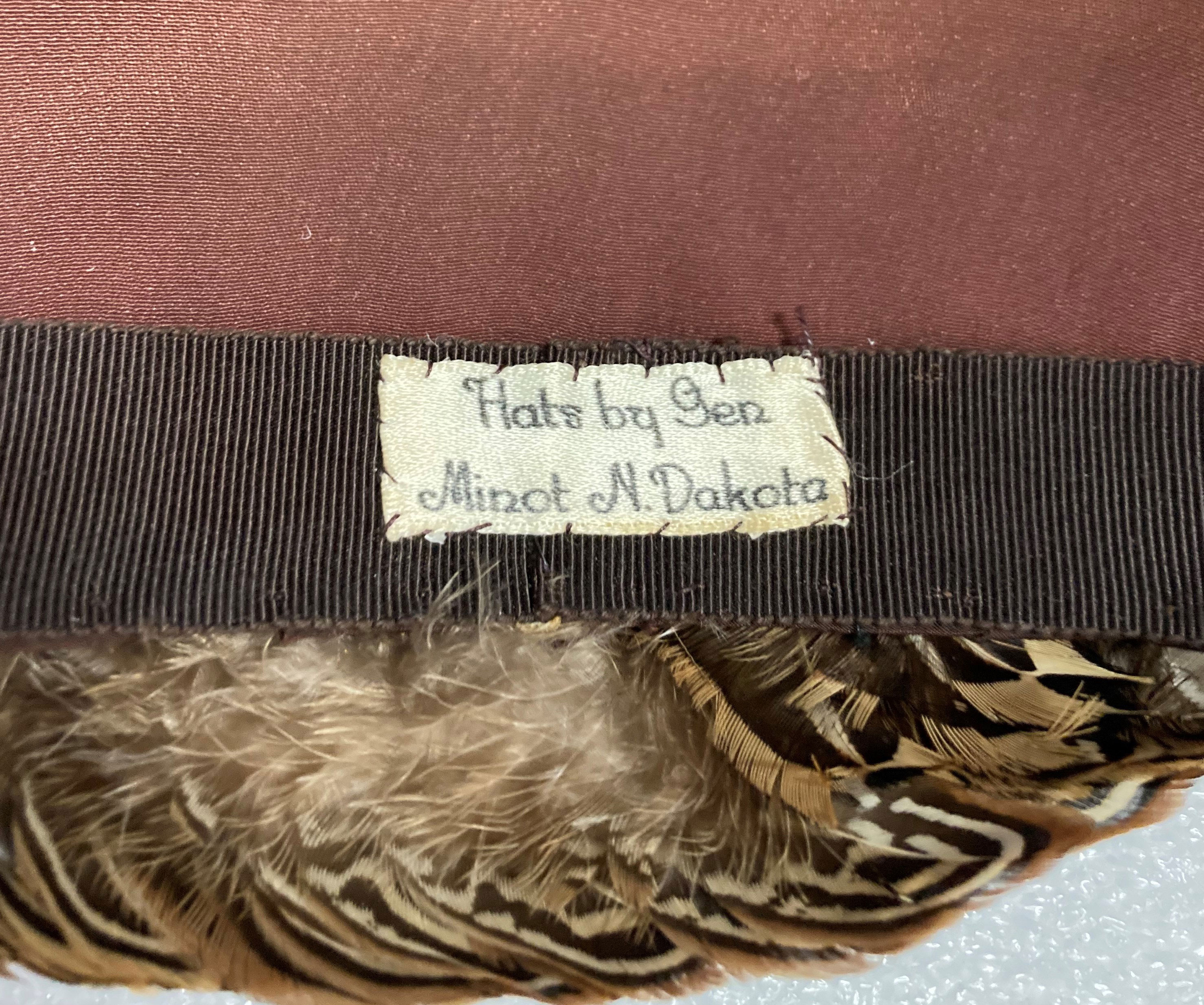 Inside of pheasant feather hat, 1940, SHSND 1990.253.9
Karen Paulson's, royal blue, pinstriped rodeo queen suit is bold enough, but wait until you see the lining!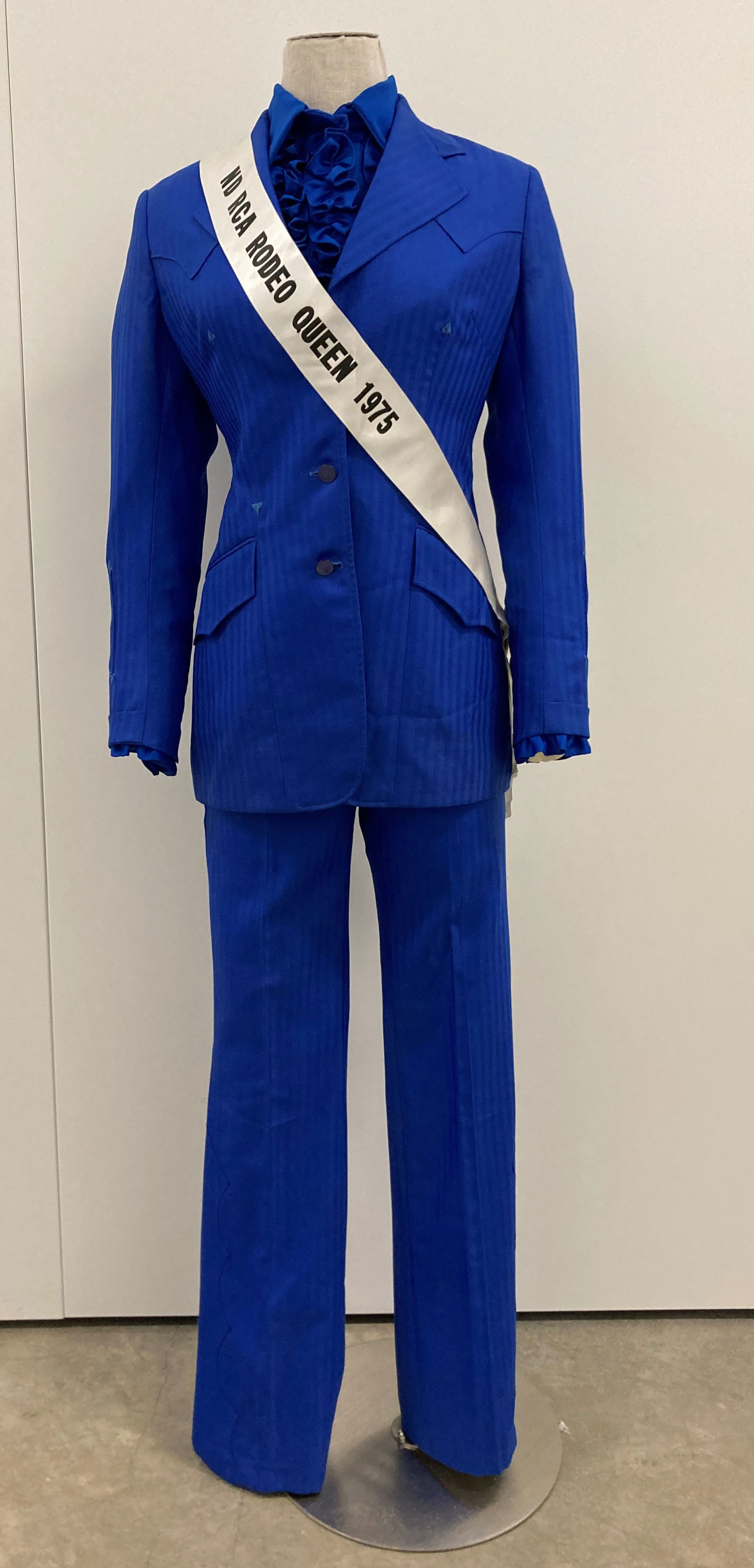 Rodeo queen suit, 1975, SHSND 2015.64.4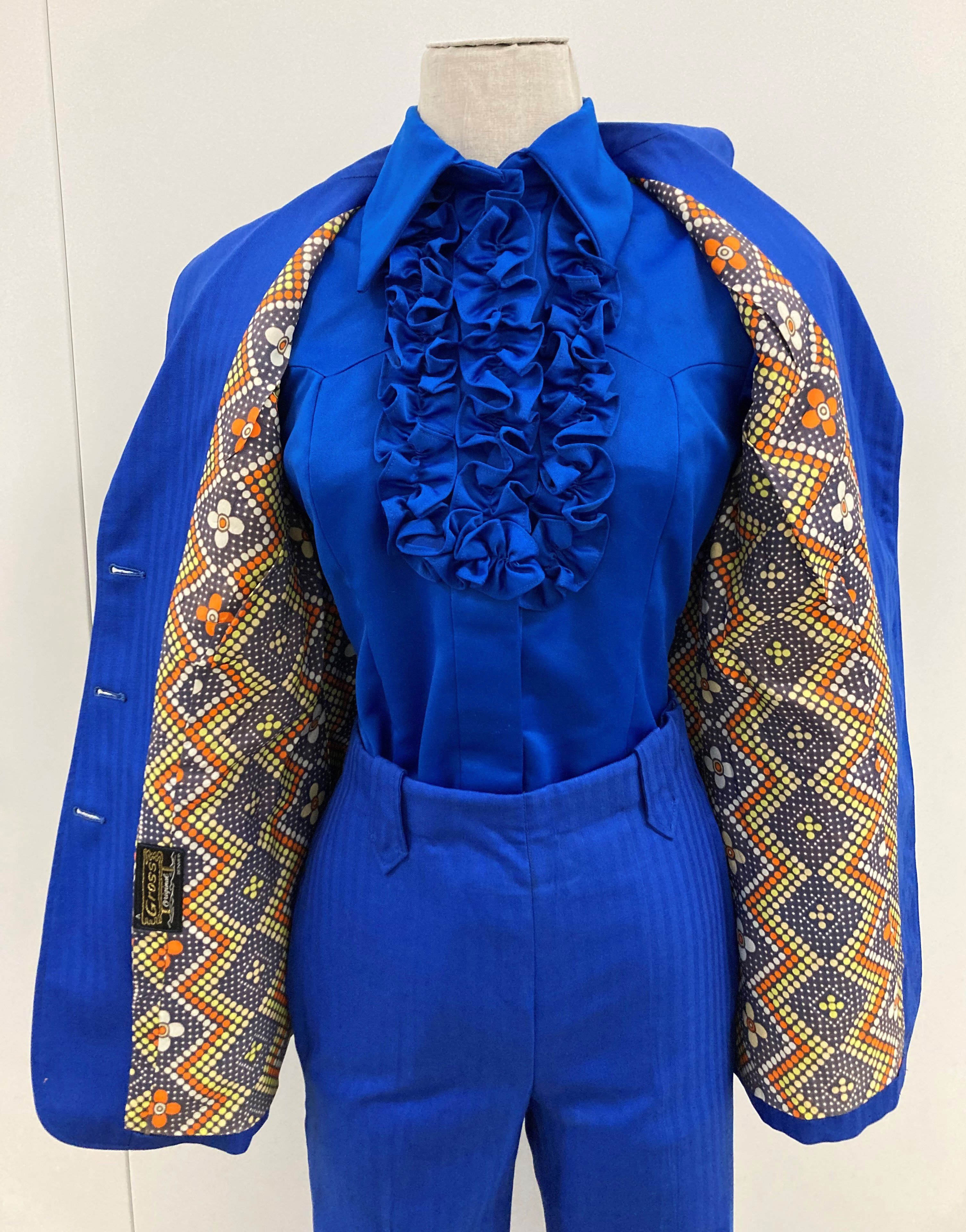 A pattern that needs to be shared with the world
Instead of individual pockets for his shells, M.A. Johnson's hunting vest has eight shotgun shell sleeves. Shells are dropped in from the top, and a metal dispensing mechanism allows them to be easily retrieved out the bottom. Like deadly upside-down Pez. Handy! And let's not ignore the buttons that made me yell "CUTE!" across the workroom. 12/10 would wear for all the good hunting dogs.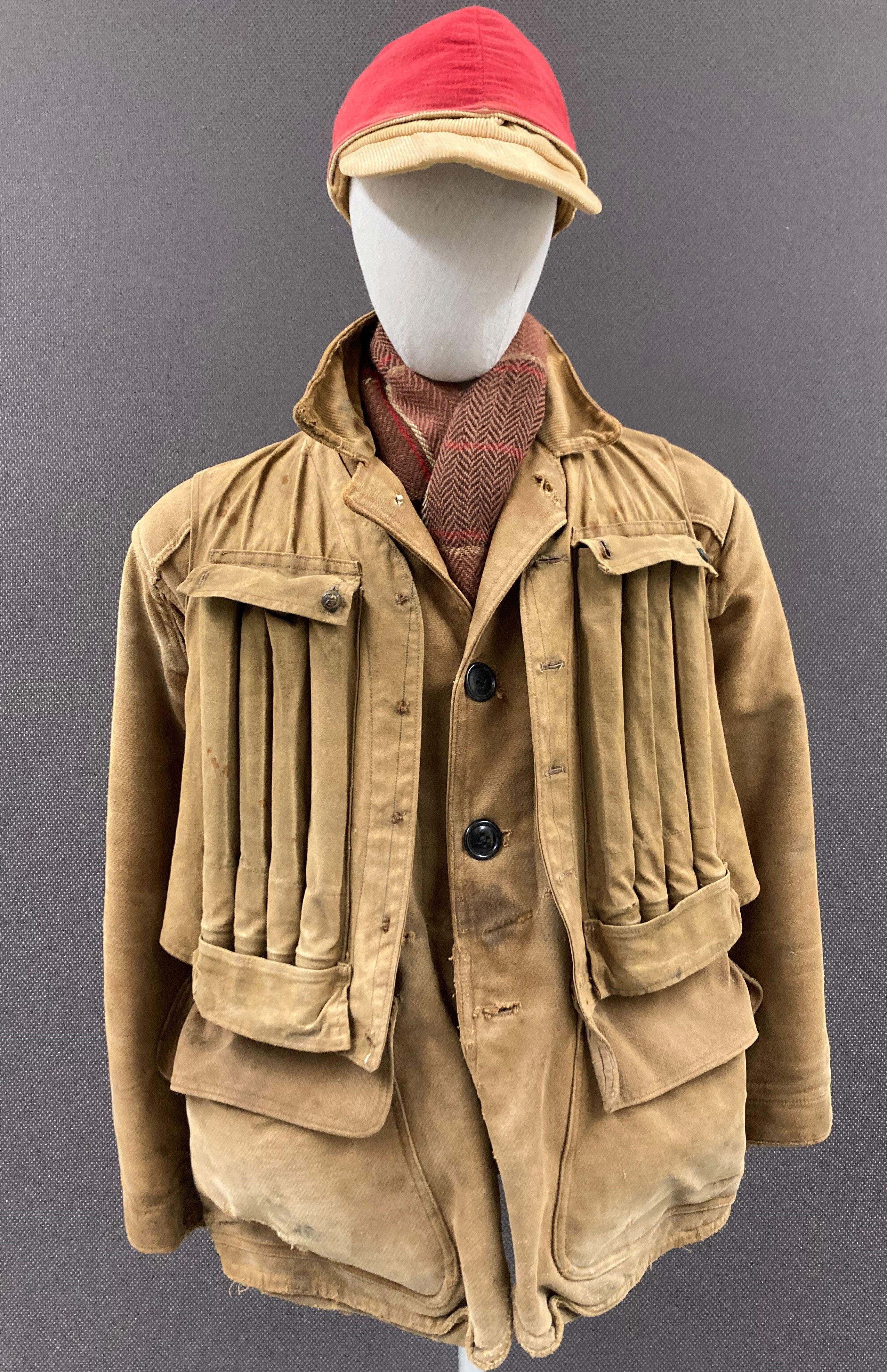 Montgomery Ward's hunting outfit, 1940-1960, SHSND 1976.19.5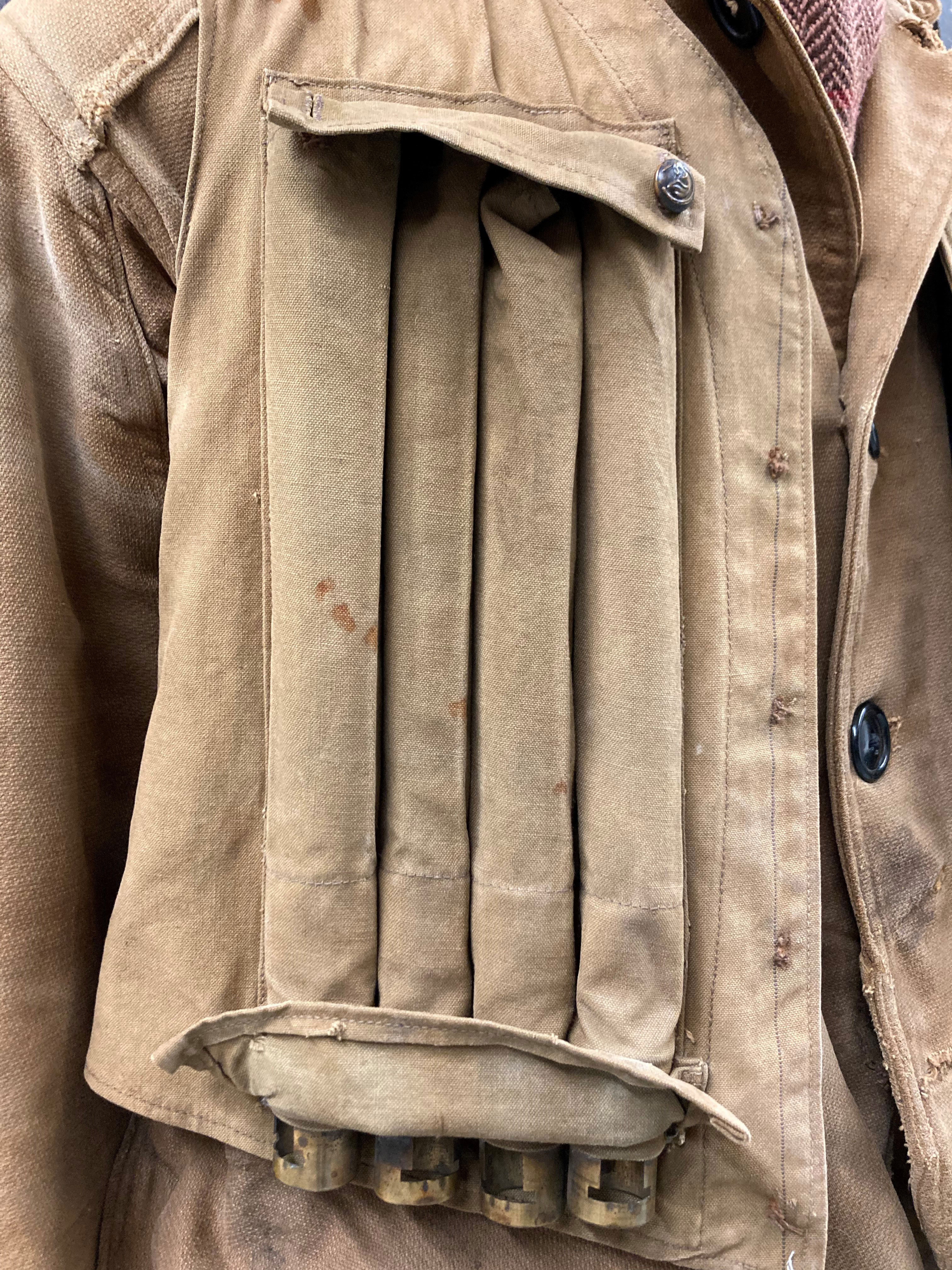 Close up of the shotgun shell sleeves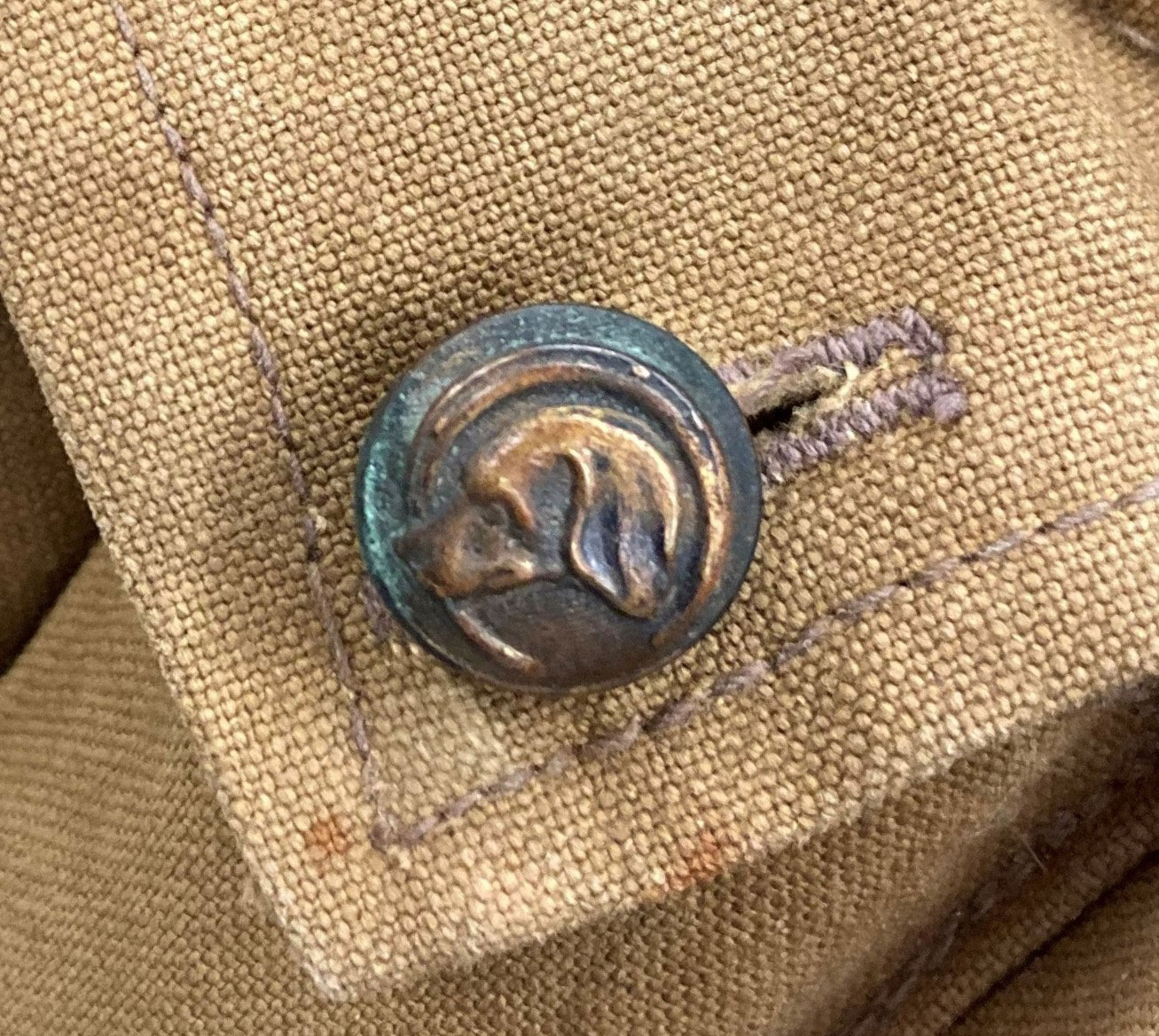 It's a little dog face! With floppy ears!
Next article:
Previous articles:
Not So White Wedding Dress
A 1930s Timeless Dress Still Stuns Today
The Nitty-gritty of Nostalgia
Dressing the Mannequin
Once a Bennie, Always a Bennie
Upcoming Fashion & Function Exhibit Highlights Objects from the Jewish Faith
Hats and Hunting: Fashion and Feathers in Our Museum Collection
Western Symbols Tell Stories of Cattle Culture
Red Berry Woman, Red Berry Style
Spooktacular Fashion: Four Vintage Halloween Masks
Wouldn't It Be Wunnerful, Wunnerful
An Army of Aluminum Mannequins Takes Shape
Miss America's Gown & Wonder Woman Boots Have Arrived!
Fashion & Function: North Dakota Style
If you have items or clothing to be considered as donations to the State Historical Society, go to online donation form, or for more information, contact Melissa at methompson@nd.gov or Elise at edukart@nd.gov.