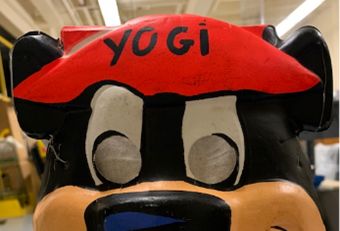 Remember those inexpensive boxed costumes and uncomfortable Halloween masks you'd buy at a local drug store? Four spooktacular artifacts will be featured in the Fashion & Function: North Dakota Style exhibit when it opens in January 2021. Take a look...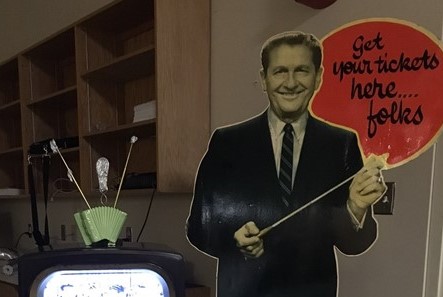 If you remember Saturday night baths and then being bundled in your pajamas and robe in front of the TV to watch The Lawrence Welk Show on a huge 17-inch screen, you will have your heartstrings strummed in Fashion & Function, scheduled to open in January 2021. Read all about it...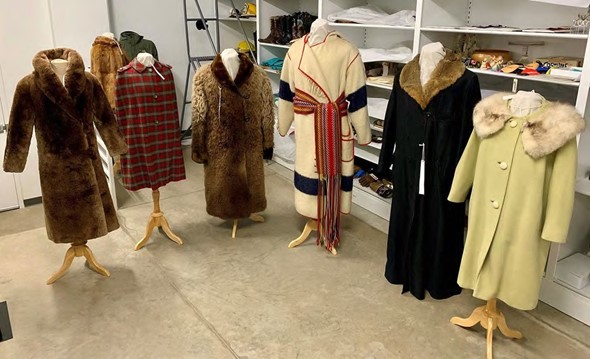 The Audience Engagement & Museum team is busy creating a new exhibit about fashion in North Dakota. More than 120 garments and accessories from the state's collections will tell the story of North Dakota's evolving sense of style. Follow the development of the exhibit.

Located in the North Dakota Heritage Center & State Museum in Bismarck, the Native American Hall of Honor acknowledges Native Americans who have well represented their tribe and culture. Read more...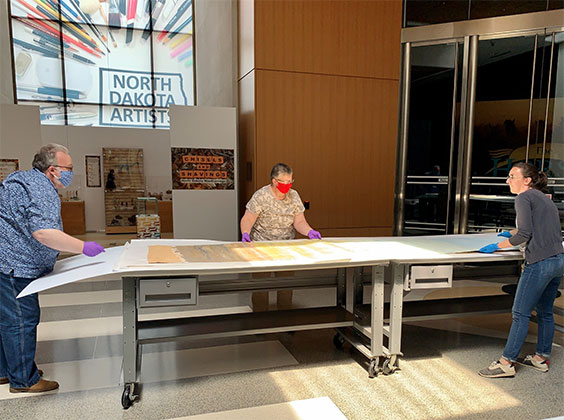 In June 2020, while the State Museum was closed due to COVID-19, a team from the Museum collections staff discovered a box containing the pieces of a 90-year-old mural painted by Clell Gannon, a regionally known artist and historian. The team is in the process of restoring the artwork. Read more about the discovery...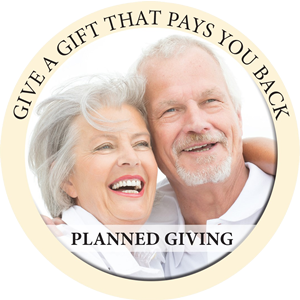 Interested in lowering taxes on your IRA withdrawals? If you are 70½ or older, an IRA charitable rollover is a way you can help us continue our work you realize the benefit this year. Contact Marlo for more information about the benefits of an IRA rollover and how it works: marlo@statehistoricalfoundation.org