Invest in History
The North Dakota Heritage Center sits in the center of our state. Travelers from the east and west can experience the sights and sounds of North Dakota before heading to the Badlands, or the Pembina Gorge, or the Red River Valley. This hub of history showcases the best North Dakota has to offer.
Nestled on the State Capitol grounds, the state's largest accredited museum weaves the story of North Dakota from ancient dinosaurs to the Great Depression. But North Dakota's story does not end in the Dirty Thirties. Wind energy, the discovery of oil, the great coal industry, exploding agricultural opportunities in the breadbasket of the world, renewable energy, and world-class manufacturing: all stories to inspire our children and fascinate our visitors.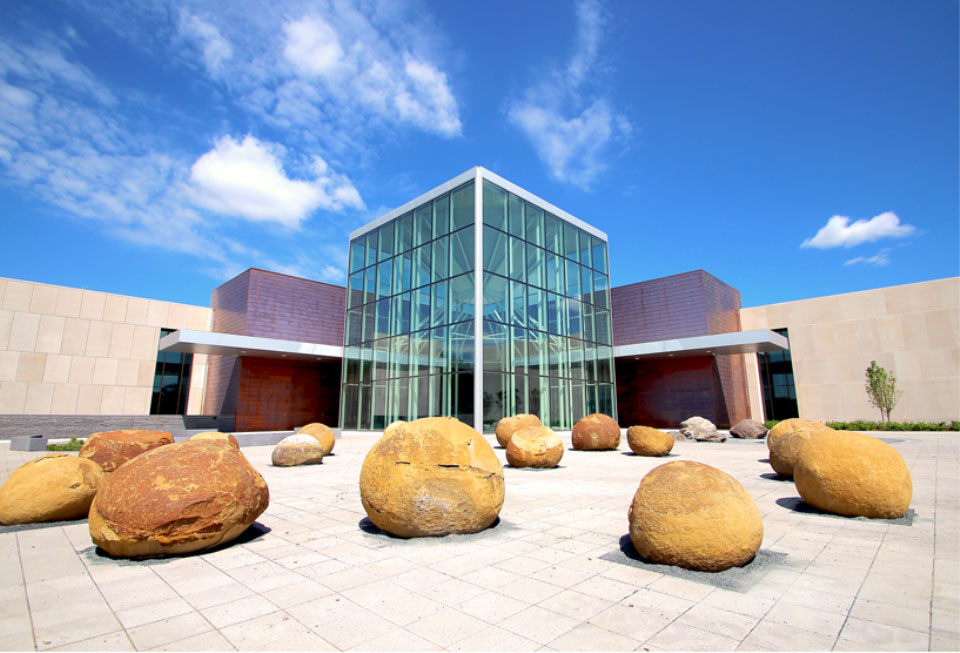 We're proud of our Heritage Center. More than 200,000 people visit each year and comment on the high-quality exhibits and programs. The North Dakota Heritage Center has been called "the Smithsonian of the Plains"; a must-see regional attraction.
Support the ongoing work of the State Historical Foundation.
Ways to Give
Many individuals have the capacity to make major gifts through transfers of stock or personal property or life insurance. We would like to have the opportunity to explore these options with you, if they are appropriate. Please contact our office so we can answer your questions.
Stocks: Many donors use this convenient way to donate highly appreciated stocks to provide substantial capital gains tax savings. Contact our office or your broker to talk about giving a gift in this way.
Life Insurance: You can name the Foundation as the beneficiary or transfer ownership of the policy to the Foundation.
Charitable Gift Annuity: Make a gift to the Foundation and the Foundation will pay you a guaranteed fixed amount each year until your death. This can benefit both husband and wife in a spousal gift annuity. Tax benefits can be substantial. Visit with us and your tax advisor.
Charitable Remainder Trusts: Transfer assets to the Foundation and establish a trust and the beneficiary receives a lifetime income.
Retained Life Estate: Deed property to the Foundation and you and/or your spouse retain the right to live there for the rest of your lives. You receive an immediate tax benefit.
Wills: Remember to include the Foundation in your will.
Matching Gifts: Will your employer or your spouse's employer match your gift? This is a way to double or maybe even triple your gift.
If you have questions, please contact Dale Lennon, Executive Director, at dale@statehistoricalfoundation.org
or call 701-222-1966.
Donate Now
Check
Make check payable to SHSND Foundation
Mail to:
SHSND Foundation
PO Box 1976
Bismarck, ND 58502-1976
Credit Card
Pay online with your credit card.
Matching Gift
Will your employer or match your gift? Employer matching programs can double or maybe even triple your gift!
For More Information
If you have questions, please contact our office.