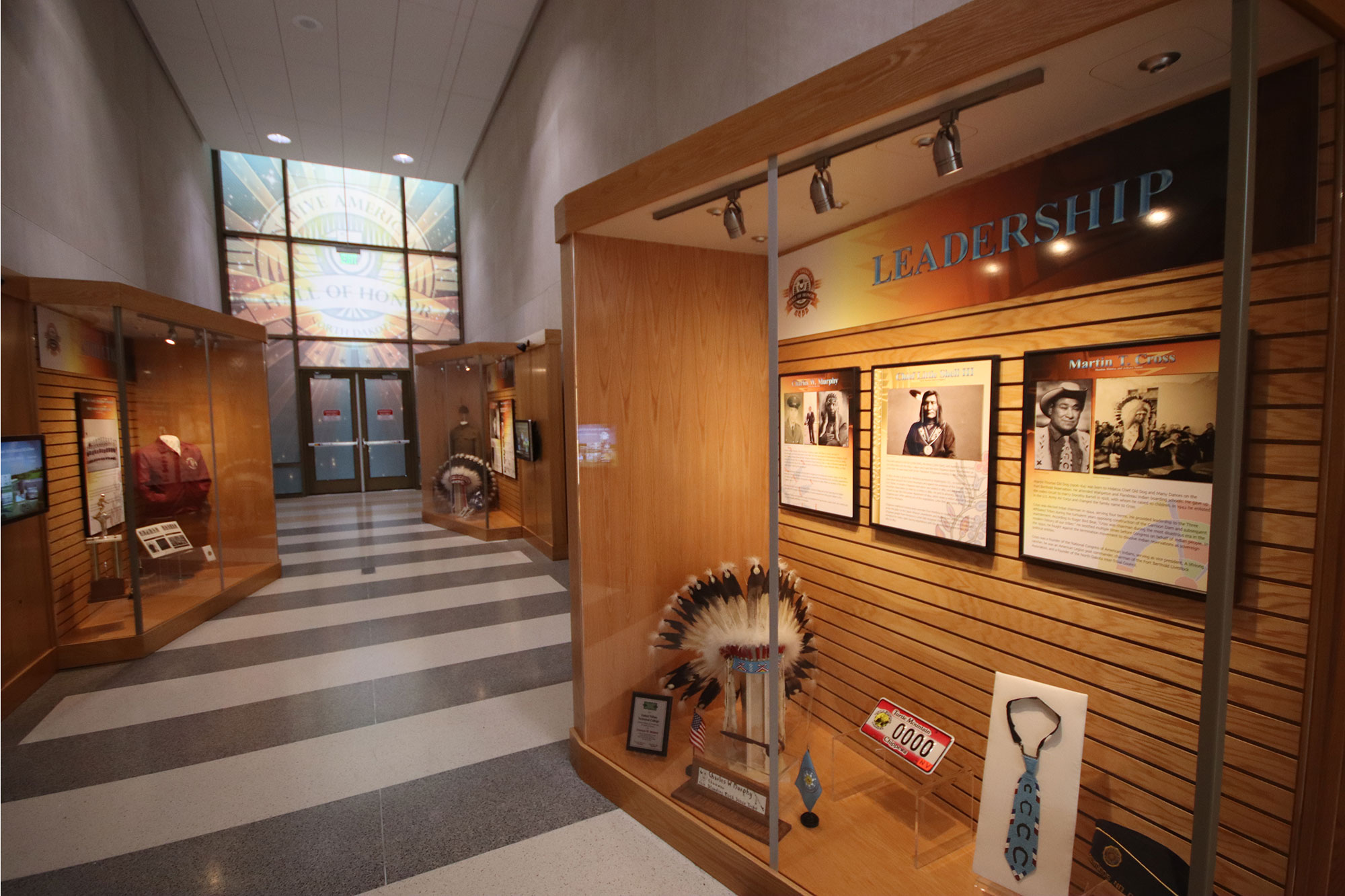 We would like to thank Chairman Mark Fox and the MHA Council for their generous gift in support of the Native American Hall of Honor at the North Dakota Heritage Center.
In January 2020, the Foundation received a $100,000 gift from the Mandan Hidatsa Arikara Nation to fund the Native American Hall of Honor annual inductee video shorts. Marlo Sveen, Foundation Executive Director, and Scott Davis, Indian Affairs Commission Executive Director, had traveled to New Town in December 2019 to submit a grant request to the MHA Nation Council for funding of the Native American Hall of Honor Celebration, held annually.
The Hall of Honor acknowledges Native Americans who have well represented their tribe and culture. The exhibit includes personal artifacts and short videos that share their remarkable histories.
The program is a partnership of the North Dakota Indian Affairs Commission, the State Historical Society of North Dakota and the State Historical Society Foundation. In an annual ceremony, inductees to the Hall of Honor are recognized for traditional and contemporary achievements in four categories: Arts and Culture, Athletics, Leadership, and Military/Veterans. Inductees may be living or deceased. Since its inception in 2016, there have been 24 inductees to the Hall of Honor.
The 2020 ceremony has been cancelled due to the COVID-19 pandemic. We look forward to hosting the event again in 2021.
https://www.statehistoricalfoundation.org/taoCMS/gallery/