Easter Memories from Our Museum Collections
Posted 4/14/22 (Thu)
By Jenny Yearous, Curator of Collections Management
Did you dye Easter eggs as a child? For those who celebrate Easter, dying eggs is a longstanding tradition. The kits have changed over the years in the types of available dyes, designs, and themes, but the fun of making colored eggs for Easter is still a cherished annual activity for many families.
In the 1930s, children could have used this paper-like dye, bird transfers, or these chicken and rabbit cut-out holders.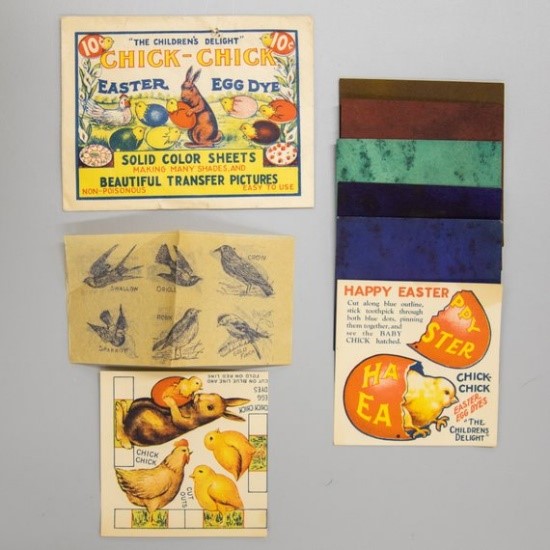 SHSND 1989.193.14 and 2008.2.34
In the 1950s the Pass kit featured new fizzing tablets that made coloring the eggs much more dynamic. Manufacturers added a wire loop to help purchasers dip the egg in the dye. Within this kit, a wagon-like tray could hold and display two eggs.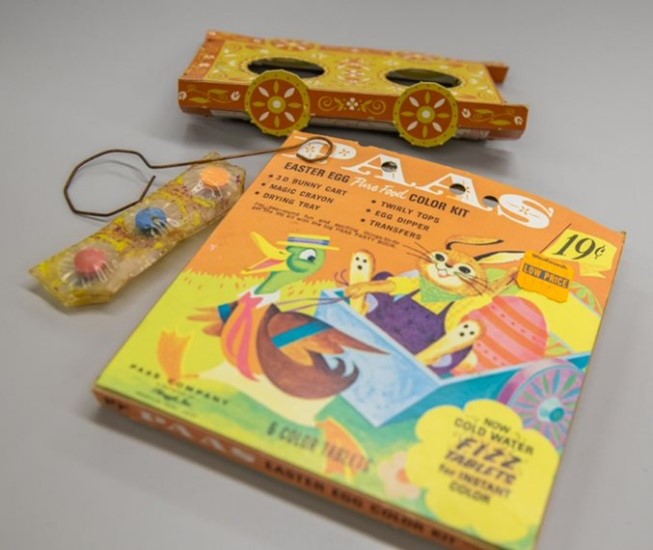 SHSND 2007.13.15
By the 1960s the space race was underway. This Easter egg dying kit reflects the interest in everything space. This kit also included water-soluble transfers to add extra decorations to the eggs.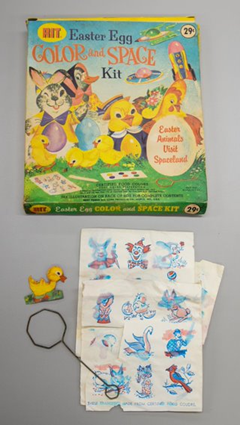 SHSND 2007.13.13
Peanuts characters—especially Snoopy and Woodstock—were popular in the 1970s. This kit features fun images of Snoopy and Woodstock in bunny costumes as stickers to be attached to the dyed eggs.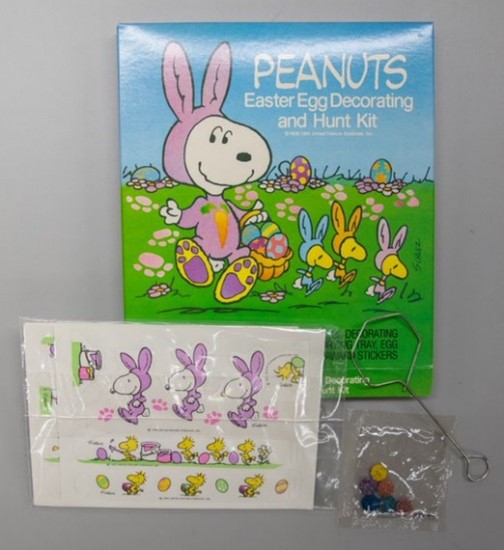 SHSND 1988.130
Dressing up for Easter
Many people remember the childhood days of wearing a special Easter outfit--a new dress or suit, hat, white gloves, and patent leather shoes. Sadly, we do not have a child's pair of patent leather, MaryJane-style shoes in our artifacts collection, but we do have these wonderful pieces.
Bernice Rolshoven used this pattern to make Easter outfits for her daughters Rachelle and RaeAnn in 1964.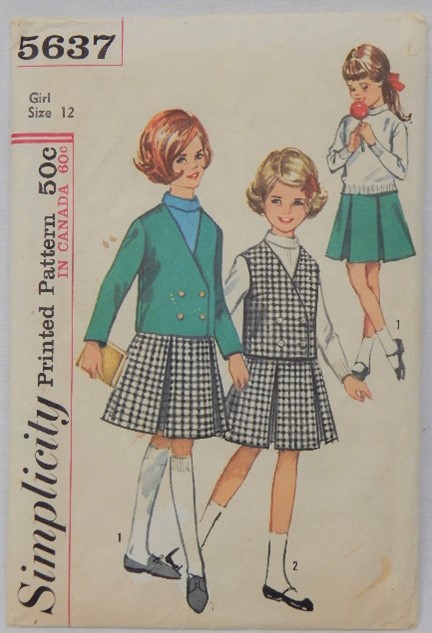 SHSND 2002.32.1
Signe Snortland and her sister Kristi wore these matching Easter bonnets in the late 1950s or early 1960s.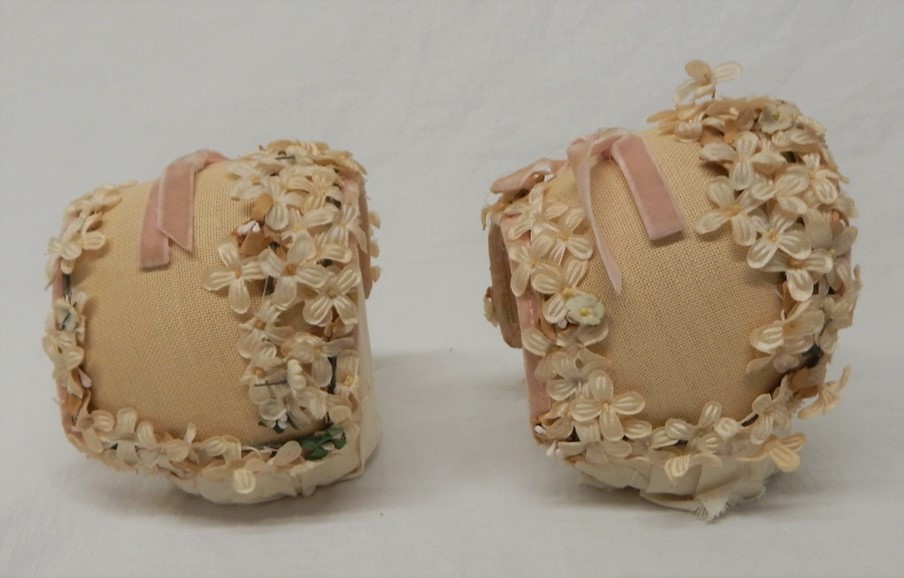 SHSND 2007.13. 33 and SHSND 2007.13.228
Eddie Fisher's parents bought him this Easter suit from the Sears catalog, even though his mother was an excellent seamstress.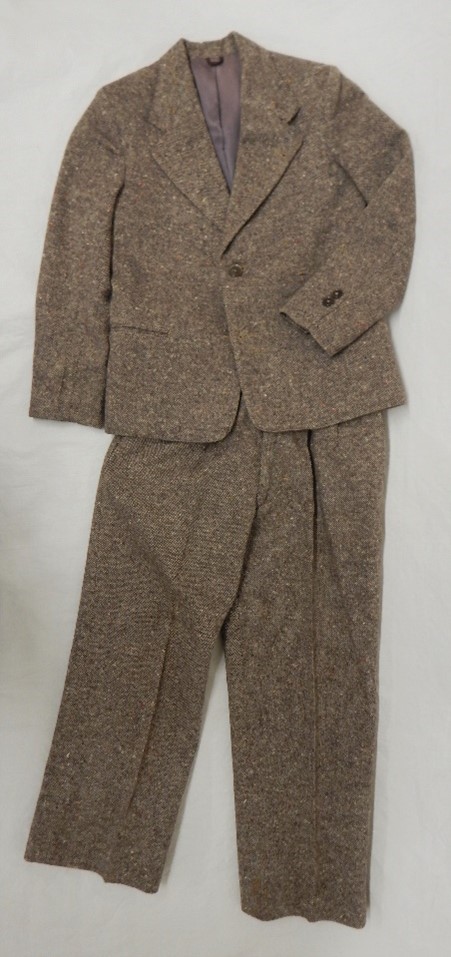 SHSND 2019.4.8, 2019.4.9